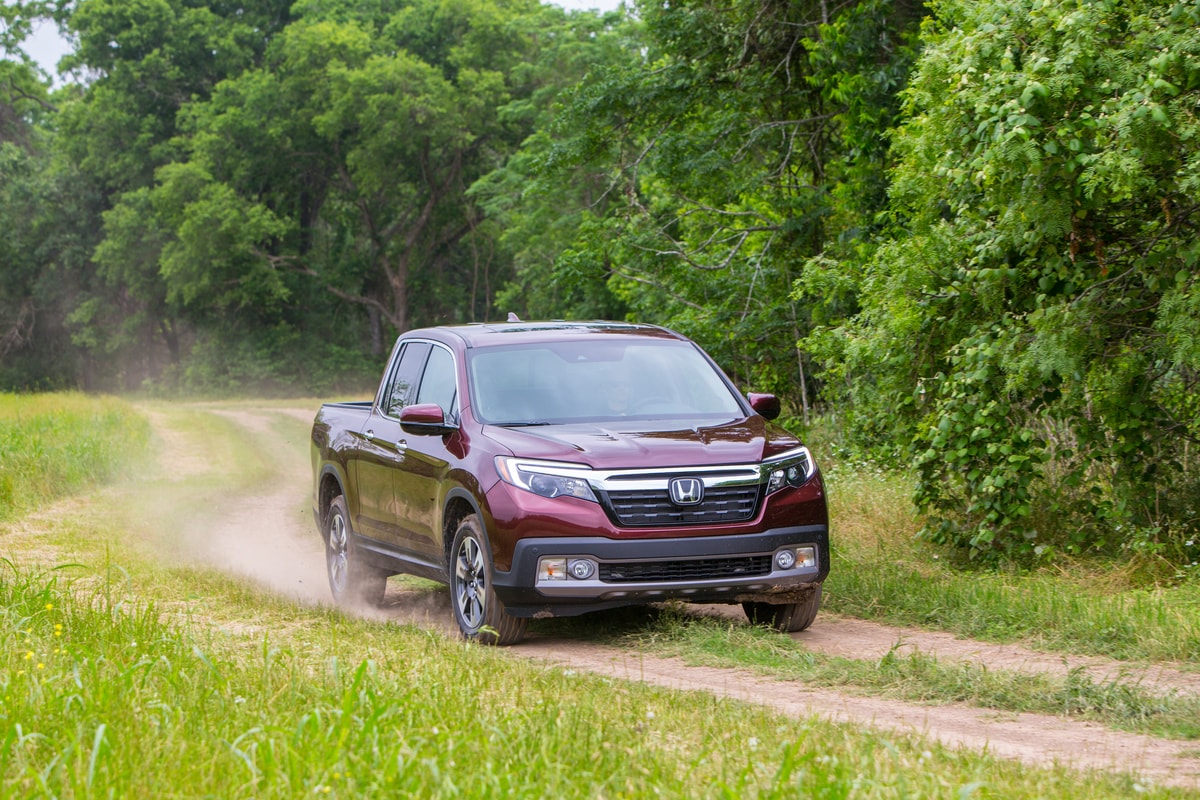 Sometimes, it feels like the engineers and designers at Honda are showing off. That's certainly the case with the new 2018 Honda Ridgeline, and here at Hall Honda Virginia Beach, we don't have any complaints.
When you come to check this pickup truck out here at our Virginia Beach, VA dealership, you'll notice some innovative new features in the truck bed. First and foremost, the engineers at Honda focused on giving drivers as much space as possible. The bed of the 2018 Honda Ridgeline was designed with minimal wheel well housings to provide maximum storage. Need to charge some tools on the way to the job site, or keep them charged after you arrive? Just plug them into the 150W/400W Truck-Bed Outlet in the bed wall. The outlet works just as well for TV sets. Want to plug in your speaker set instead? There's no need. The new Honda Ridgeline boasts an available industry-first Truck Bed Audio System.
That's not all the fun this pickup truck has in store. The lockable 7.3 cu. ft. In-Bed Trunk® includes a drain plug, making it the perfect place to store wet gear. It also makes a great cooler after you fill it with ice. Did we mention the Dual-Action Tailgate? It opens down for conventional bed loading, or to the side for easy access to the In-Bed Trunk. Last but certainly not least, the bed is constructed using a textured composite polymer that holds up to scrapes, dents, and scratches. Just because you go hard in your new Honda pickup doesn't mean it has to look like it.
Head in to Hall Honda Virginia Beach today to check out our full selection of new Honda trucks.