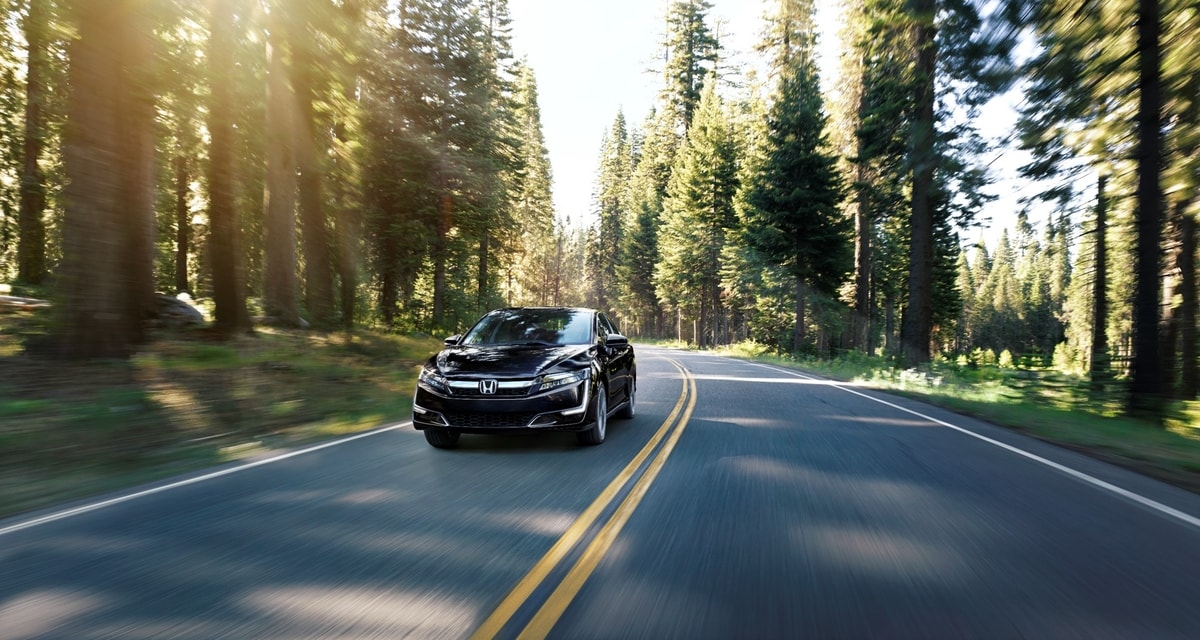 If you've got your sights set on a fuel-efficient new sedan, make sure you don't miss out on one of the most exciting new entrants to the segment: the 2018 Honda Clarity Plug-In Hybrid (PHEV). It boasts seating for five, 15.5 cubic feet of trunk space, a customizable driving experience, and an incredible fuel economy rating. During their test drive, Autoweek had this to say about the new Honda Clarity: "I got a drive in a couple [Honda] Clarity PHEVs and found they might just be the perfect suburban family haulers…"
Everything about the 2018 Honda Clarity PHEV has been engineered to deliver a top-of-the-line driving experience. The powertrain components have been laid out to afford the maximum interior volume, with the lithium-Ion batteries packaged beneath the passenger compartment to provide spacious five-passenger seating. This powertrain layout also keeps the vehicle's center of gravity low, creating optimal handling. The 60/40-split and folding rear seatback adds versatility, allowing you to make the most of all the space at your disposal.
Take a test drive here at Hall Honda Virginia Beach, and you'll be amazed at how quiet it is inside the 2018 Honda Clarity PHEV. This is thanks to the dedication of the engineers at Honda, who equipped this new sedan with acoustic laminated windshield and front door glass, and made extensive use of noise insulators under the hood, instrument panel, and floor, and within the wheelhouses. Liquid-filled rear suspension bushings also play an integral part in reducing unwanted noise and vibration.
Head into our Virginia Beach, VA Honda dealership today to check out our extensive selection of 2018 Honda sedans, including the impressive 2018 Honda Clarity Plug-In Hybrid.