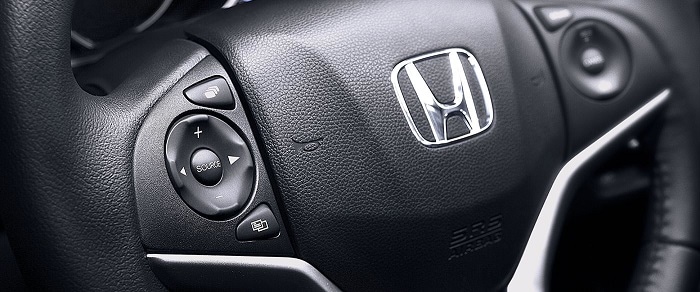 Have you been keeping up with the Consumer Electronics Show (CES®) this month? Whether your passion is music, movies, gadgets you can talk to, or cars that drive themselves, there's been lots of exciting news. Here at Hall Honda Virginia Beach, we're always excited to see what the Honda brand has up its sleeve. This year, Honda Xcelerator was at the show. A division of Honda Innovations, Honda Xcelerator is focused on partnering with and investing in companies that are working to push the boundaries of what cars can do. This year, they showed off the work of six of their partners.
We'll be honest, we have a tough time wrapping our heads around just what it is that Tactual Labs does. But we know that it sounds awesome. Their technology, focused on "real-time human body pose sensing," wraps free-form objects in accurate in-air, skeletal, and contact sensing that can "see" and reconstruct the human hand and body in 3D. The company's aim is to use this technology to provide better user interfaces that have a greater understanding of human intent.
DynaOptics is a safety-minded startup investing in the power of free-form optics to bring superior situational awareness and safety to roads. Their lenses perform up to 50 percent better than conventional lenses, allowing for better low-light performance, image quality, and form factor. They're working with Honda Xcelerator to increase light to camera sensors so objects will be more quickly and accurately detected and classified.
BRAIQ is looking to improve the adaptive cruise control (ACC) experience by allowing AAC systems to learn driver preferences in pursuit of a more personalized driving style. To do this, the company makes use of the biometric data collected by existing interior sensors, which look at things like acceleration, braking, steering, and more.
While we're excited for what's to come, there's no need to wait for the future to drive a car equipped with advanced technology. Just head into our dealership near Chesapeake, VA to check out our new Honda deals and learn more about Honda financial options.