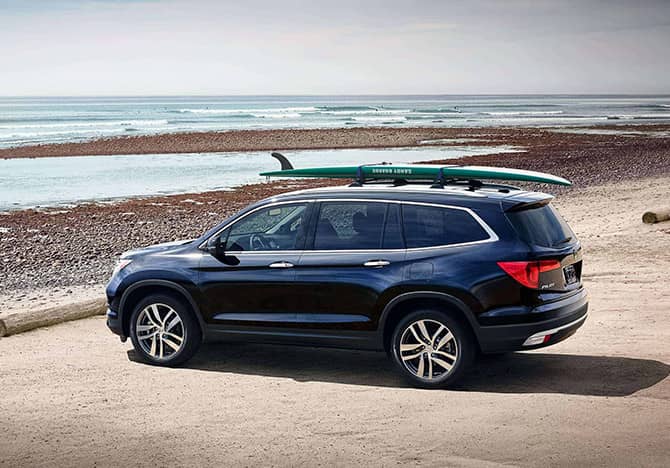 We all love summer here in the Chesapeake and Virginia Beach, VA area. Driving around in a 2018 Honda CR-V or 2019 Honda Fit can be a blast. What's more, we love to take our favorite Honda model for a good old-fashioned summer road trip. As road trip aficionados, we've found that getting the right car accessories goes a long way to making any trip better.
Here at Hall Honda Virginia Beach, we offer an extensive inventory of high-quality Honda parts and accessories, many of which are great additions for your next road trip. Whether you're in need of all-weather mats or sport and cargo roof racks, we've got you covered. Also, we offer plenty of other car accessories made to fit your make and model like remote start systems.
We always put car accessories on our summer road trip checklist. In our travels, we've found some great ones we never leave home without. When it comes to keeping everyone's devices charged, we always pack a power inverter or large portable battery. For storage and organization, we love a backseat organizer which offers pockets and a tablet display. For passenger comfort, we've found that window shades and travel pillows keep everyone happy.
Other accessories go a long way when it comes to safety and preparation. We like to add an emergency roadside kit, first aid kit, portable car jumper, and extra provisions. We also like to add a dash cam for long trips and to be an extra pair of eyes.
Here at Hall Honda Virginia Beach, we want you to have the best summer ever; that's why in addition to offering genuine OEM accessories and parts, we have plenty of great service specials for you to take advantage of. Before your next adventure, make sure you're prepared. Visit us today for all you Honda model needs.