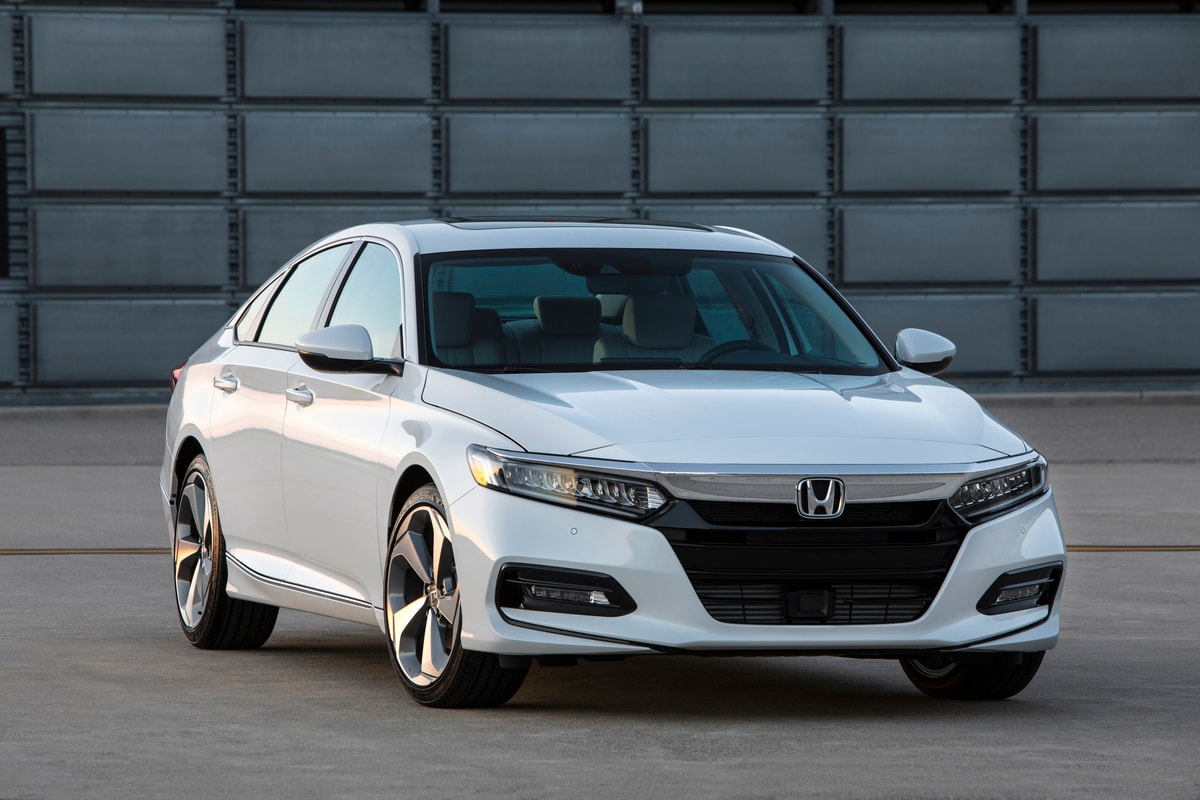 After more than four decades in production, the Honda Accord has been around the block a few times. But it shows no signs of its age thanks to constant innovation from the Honda brand. For the 2018 model year, the driver-favorite sedan was redesigned inside and out. The 2018 Honda Accord features the latest and greatest from the engineers at Honda, and it's been a hit with drivers ever since it arrived here at Hall Honda Virginia Beach.
The 2018 Honda Accord features a new chassis design that sheds 6 percent of its weight from the previous model. The new Macpherson strut front suspension with L-shaped aluminum lower arms is mounted to an aluminum front subframe, creating a setup that isolates and manages varying road inputs better than ever before. For drivers, that translates to precise handling, a smooth ride, and an incredibly quiet cabin, along with outstanding high-speed stability and control.
The new, more space-efficient rear suspension also bolsters the driving experience. Mounted to a more rigid and floating rear subframe, and sporting fluid-filled compliance bushings at all four corners, this new rear suspension provides a more comfortable ride by better absorbing road irregularities.
Autoweek took the 2018 Honda Accord for a spin, equipped with the new 2.0-liter 16-valve DOHC direct-injected turbo engine with VTEC® valvetrain and dual VTC. Their review featured this observation, which we think perfectly encapsulates the feeling of driving the all-new Honda Accord: "Both manual and automatic versions of the 2.0-liter Turbo showed off their abilities with poise, providing a quiet and capable ride with a dash of sport..."
If that sounds like your idea of a good ride, be sure to head into our Honda dealership near Chesapeake, VA to take the 2018 Honda Accord for a test drive. While you're here, be sure to ask about the Hall Advantage Vehicle Upgrade Program, which makes it easier than ever to upgrade from your current ride with up to 130 percent of the Kelley Blue Book® "Fair" Value through our KBB® Authorized Car Buying Center.