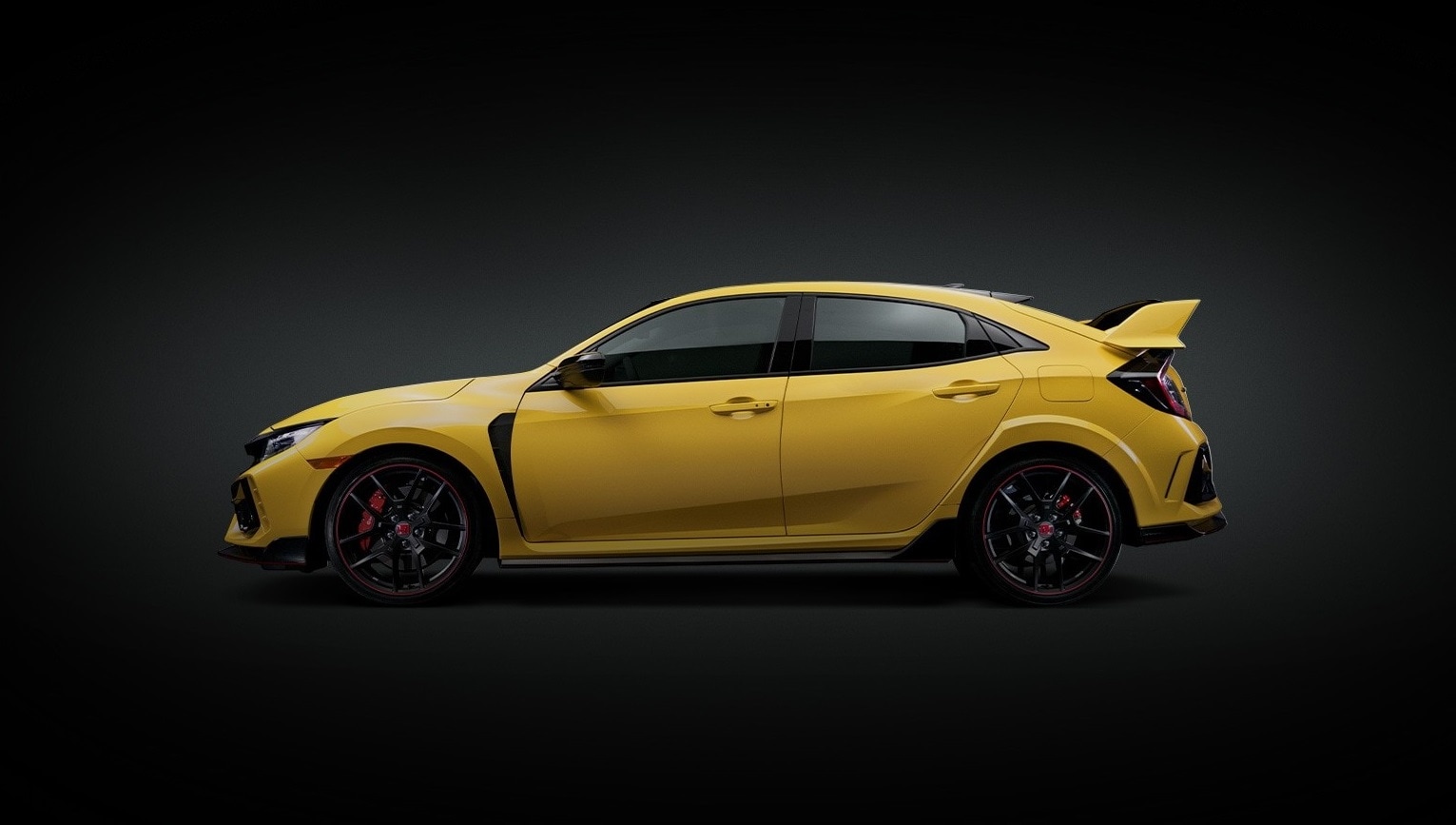 The Honda Civic is well-known throughout the auto industry. For 2021, the Honda Civic is set to offer a performance-oriented model: the Honda Civic Type R. Complete with the practical features of the Honda Civic, the 2021 Honda Civic Type R provides a boost in performance. The "R," by the way, stands for "racing," which gives you an idea of what to expect.
Power
The standard Honda Civic comes with a 1.5-liter four-cylinder engine that puts out 174 horsepower. With the upcoming 2021 Honda Civic Type R, however, comes a 2.0-liter turbocharged four-cylinder engine that produces 306 horsepower. This is paired with a smooth shifting six-speed manual transmission. Did we mention this new Honda will let you go from 0 to 60 mph in about five seconds?
Handling
Front-wheel drive comes standard in the 2020 Honda Civic Type R, which utilizes a helical limited-slip differential. This means you'll have exceptional traction, even when roads become slick. Plus, the Brembo brakes offer fantastic stopping power.
Suspension
In addition to great power and handling, the Honda Civic Type R also delivers a very smooth ride. This is because it comes with an adaptive damper control system which can adjust the stiffness of the suspension immediately based on road conditions.
Safety
While you're zooming all over town in your Honda Civic Type R, it's good to know that it has features to help keep you safe. Every model comes with many safety components, including a rearview camera, lane keep assist, a pre-collision warning and braking system, adaptive cruise control, and lane departure warning.
Learn More about the Honda Civic Type R
Interested in learning more about the upcoming 2021 Honda Civic Type R? Get in touch with Hall Honda Virginia Beach serving Chesapeake, VA for more information.