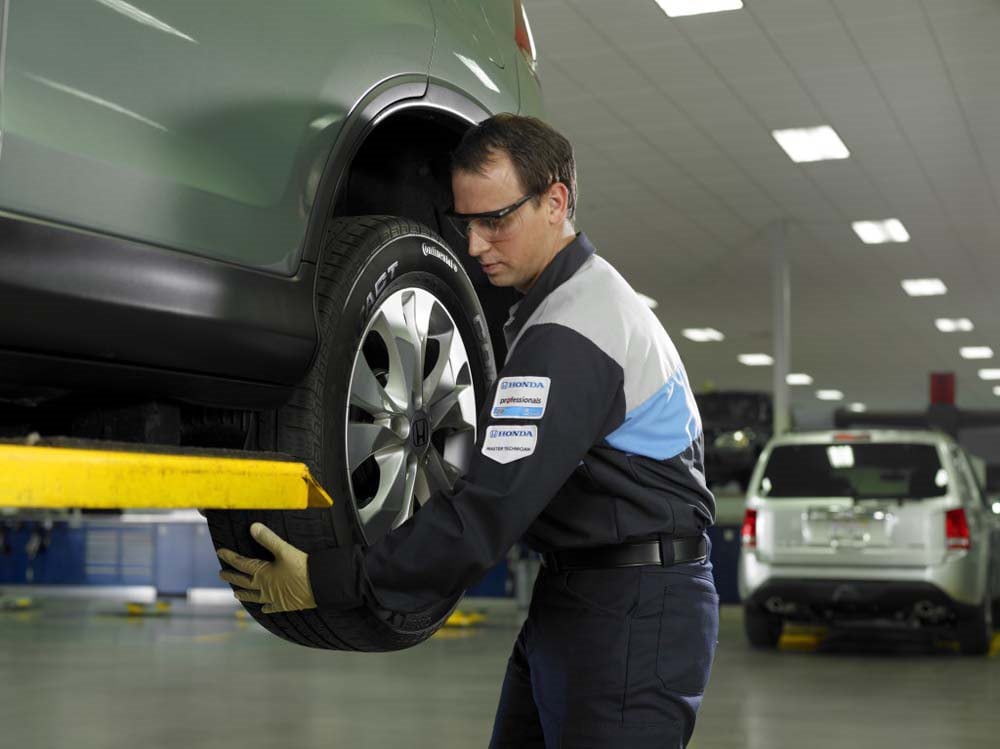 Tire care is one of the most essential parts of car ownership. From tread to air pressure, it's important to bring your vehicle in for routine tire service, and no one does it better than your local Hall Honda service center here at Hall Honda Virginia Beach.
Does Hot Weather Affect My Tires?
During the summer months, tire service comes down to more than just rotating. Did you know that tire pressure fluctuates with the weather? Generally, every 10-degree change noticeably affects your tire pressure by at least 1 PSI.
Living in the Virginia Beach, VA, area means that we get some hot summers, which is why we encourage you to keep an eye on your tire pressure on a regular basis. If you're planning a longer road trip, be sure to check the air pressure of each tire. Low tire pressure can lead to increased wear and even blowouts.
Summer tire service is also essential because your tires have worked hard over the colder winter months, and general maintenance can make all the difference. In addition to monitoring your tire pressure, we'll be able to run diagnostics to address any other potential issues with your tires, as well as measure your tire treads properly.
Schedule Honda Service Today
In addition to our full Honda service center, we employ a team of highly trained technicians. Furthermore, we know the best tire options available for your specific model and year. That way, if we replace any tires, you'll drive away with peace of mind knowing you were in the best hands. For tire service or anything else,
schedule a Honda service appointment
today.